This week I am looking at organisation, systems and the NC500. Absolutely no politics here! So let's talk about 5 key strategies for any fledgeling business.  Two of these involve organisation and systems, particularly information systems. Even if you have been in business a while, I think you will find these ideas interesting.
The NC500 an example of the 5 key strategies
What is the NC500? It is the North Coast 500, Scotlands answer to Route 66, stretching around the North Coast of Scotland. I regularly travel the A9 and other roads around the North of Scotland.  I have been struck by the extent to which the North Coast 500 route has caught the imagination of so many people. They are walking it, cycling it, doing it on motorbikes and in cars. I have seen a convoy of MGBs and heard of a convoy of vintage Porsches. Why am I mentioning this? Well, firstly it's not politics! However, the main reason is the similarity to the organisation and systems required to set up a business efficiently. Let me explain.
The roads, hotels and guest houses were already there. The people were already there and probably alread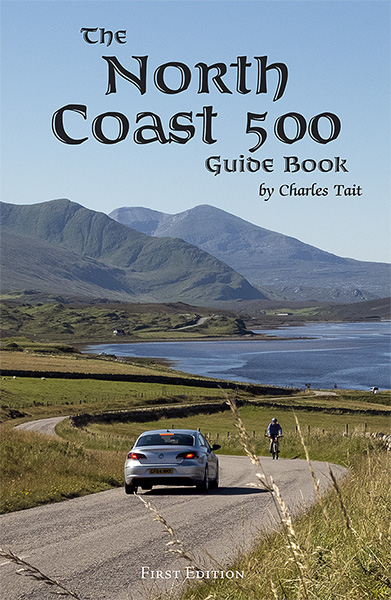 y had the vehicles for the expedition. Then someone marshalled these resources, packaged them and marketed the package. They then put together the information systems to bind the various elements and here we are, the North Coast 500, bringing tourists to the North of Scotland and profits to local businesses. So let's explore.
Spin off opportunities
On the back of all that there are the spin-off businesses. Charles Tait has produced the must-have book if you are going to do the NC500 or even if you want to find out what is along its route. It's also a  fantastic resource for hotels, guest houses and B&Bs along the route. If you want a copy, you can either look in all reputable bookshop or go to his website. Its just £12.95 plus postage.
5 key strategies for any fledgeling business
In my Sound bite  I am exploring 5 key strategies. These are the things a business owner should consider before launching their business. In my experience, many business owners only realise the importance of these after a few years. Let's talk about the birth of a business or is it birth pains. An exciting and terrifying time. Will your baby sink or swim, how will your baby take its first steps into the harsh world we trade in?
Are you running your business on these principles or do you have another system, I would be interested to hear your thoughts. As ever, any thoughts or questions on other aspects of tax planning, please call or email.
Call us on 0800 180 4401 or email advisers@thelongpartnership.co.uk
Slaying your tax dragons and making life less taxing!
Alan Long
The Long Partnership
PS. Please use the share buttons at the bottom of this post it helps to spread the word.
Never miss a Sound Bites Join here